Wickman Construction is experienced in both General Contracting and Construction Project Management. Our decades of construction experience in the Greater Bowling Green market allow us to capitalize on relationships and knowledge of the subcontracting trades on your behalf.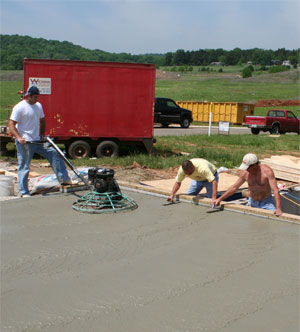 We take budgets and deadlines seriously and aim to meet both in our endeavors. Whether you have a home or commercial construction project with which you need complete or partial management assistance, contact us to find out how we might enable you to meet your goals.
As General Contractor we can manage all aspects of your construction project including coordination with your architect/engineer, securing bids from and selecting all trades needed to complete the job, filing for licenses, arranging inspections, ensuring building code is adhered to, managing the budget, paying related expenses as they are due, developing a timeline, scheduling and all of the detail work to bring the project to closure.
As Construction Project Manager, you may be or already have a General Contractor and wish to delegate only certain aspects of the project. For example, you may wish to handle the financial aspects and coordination with the architect, but want us to manage trade bidding, scheduling and inspections, as well as the day-to-day oversight of the project.



Equipment Resources
We own much of our own construction equipment and employ our own framing crew of carpenters and laborers. Having these significant construction factors under our control allows us to help keep costs down and, just as importantly, keep projects on schedule.
Smaller projects are also welcome.